Kick-off meeting and 1st Steering Committee meeting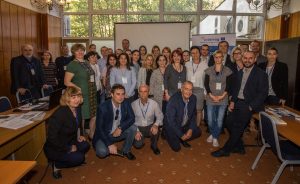 Place: Sinaia, Romania
Date: 25. – 26.09.2018
South Muntenia Regional Development Agency – Lear Partner of Danube S3 Cluster, organized during the 25th – 26th of September in Sinaia, Romania, the Launch Conference, Cluster Networking session, the Kick-Off Meeting & 1st Steering Committee of the project. More than 100 representatives of national and local public administration, business environment, agricultural research and development institutes, cluster representatives, chambers of commerce in the South-Muntenia region, as well as the Danube S3 Cluster project partners participated in the event.
2. Steering Committee meeting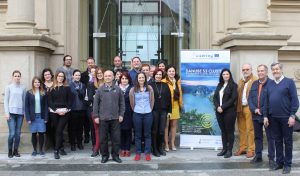 Place: Maribor, Slovenia
Date: 11. – 12.4.2019
Partners discussed the main activities conducted so far and planned the future activities and events of the project. The main points of discussion were related to regional analyses of context, which is being performed by all project partners as well as to innovation audits as one of the main outcomes of the project.
EDP Focus Group "Healthy Food" & 1st Year Review
Place: Bucharest, Romania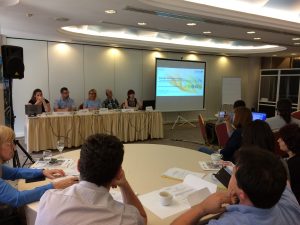 Date: 25. – 26.6.2019
The second Entrepreneurial Discovery Process Focus Group of the project was divided in two sub-themes: functional food and smart agriculture. The project partners and local stakeholders from Romania identified needs in these sub-themes and discussed possible solutions, which resulted in the creation of project ideas.
During the 1st Year Review, project partners presented to JS Project Officer the progress achieved during the 1st year of project implementation and discussed further steps.