Kick-off meeting of CHAIN REACTIONS
Place: Szombathely, Hungary
Date: 21.5.2019
The official Kick-off Dissemination Event of CHAIN REACTIONS project took place in Szombathely, Hungary on 21.05.2019, hosted by Pannon Business Network Association as a Lead Partner of the project. The event gave the opportunity to bring together interested groups, academic institutions, business support organizations, key decision makers, stakeholders and SMEs to discuss key activities of the project.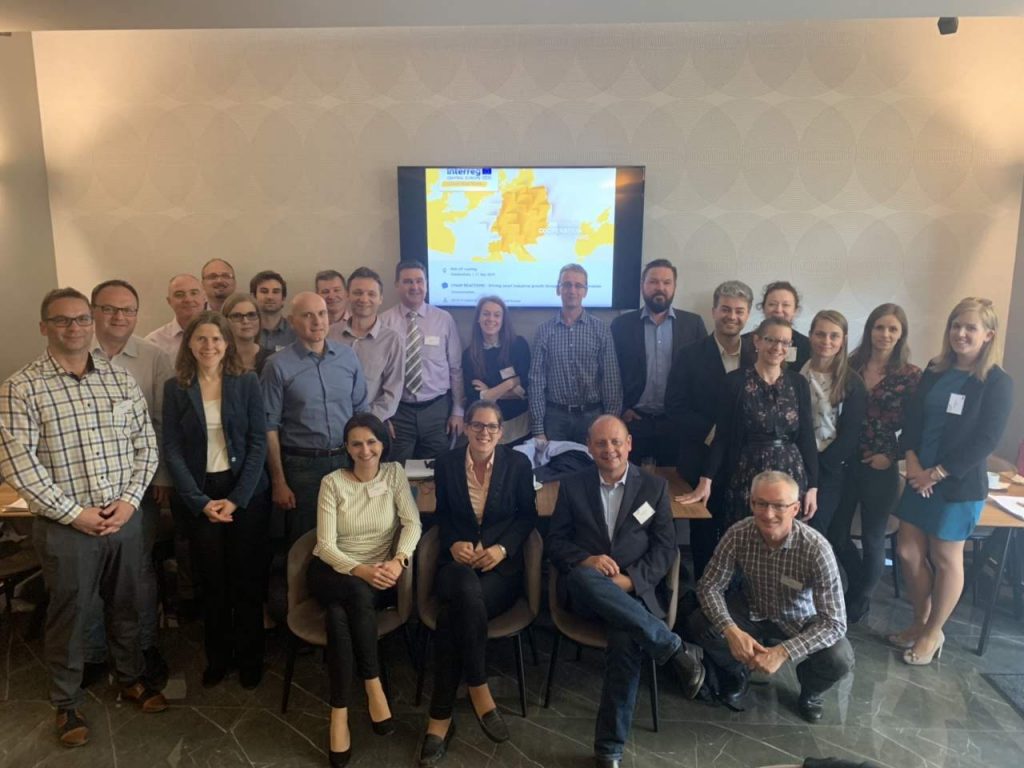 2nd Steering Committee meeting
Place: Regensburg, Germany
Date: 29. – 30.10.2019
During the event, partners discussed ongoing implementation of project, as well as plan of activities for future periods. The status of mapping of regional innovation actors in selected sectors (bioeconomy, energy & environment, health, advanced manufacturing, ICT) was presented. Partners discussed also the methodology, which will be used for value chain analysis, mainly Porter analysis, PESTEL and Business Model Canvas.